OEM Services
Logo Service:
1. Silkscreen Printing
This printing method is available for nearly all of our products which is also the most popular and widly used printing method.
2. Laser Engraving
This method is available on the material of metal, wood, bamboo, silicone and even plastic now.
3. Debossing Printing
This method is available on leather material which seems more elegant.
4. Full color printing
This method is often used when there are gradual colors in the logo
5. Epoxy Doing
This method is for the models with die-cut to hold the doming stickers.
It can be either with simple logo on various colors of background or even a picture!
6. Embossing Printing
This method is for the material of PVC and silicone, making the logo and the body connected together. Which can make the logo stay on the body for ever!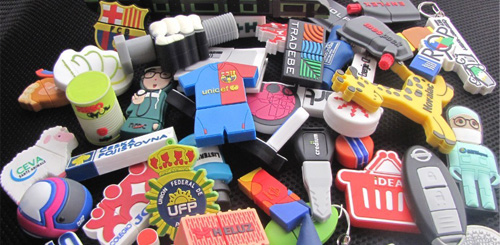 Just let us know your requirements, then we will find the most suitable method for your customized logo.
Data Service:
We offer below service free of charge to max effect of promoting your business!
1. Simply copy
We just copy your content or advertisement into the memory and the users can read and delete at will
2. Auto-run Function
When the user plug the usb drive into computer, the advertisement can automaticly pop up. the user can not delete your advisement
There are two partitions: one is CD partion which your advertisement is in, the other partition is removable disk which can write and deleta normally.
3. Non-erasable Function
There are two partitions: one is with your advertisement, the user can only read can not delete. The other partition can be used as normal removable disk.
4. Custom Icon of the disk
You can have your own icon of the disk rather than the default one.
5. Reading Only Function
When the user plug the usb stick into computer, just one partition with your advertisement in. you can only read and are not able to delete the content. It is like CD function but more convenient to bring and use!
Pantone Color:
How many times have you found that perfect color in your formula guide for a client, just to see something completely different when you go to press in 4-color? Or, your agency spent thousands of dollars on a photo shoot, only to have those images print desaturated and off-color? You are not the problem; you just might not be using all of the right tools for the job.
Color communication can be as hard or as easy as you make it with the tools Pantone provides. Creatives and professionals have known for years that monitor calibration is essential in seeing colors properly onscreen. But knowing is not doing, and we all know that PANTONE® Spot Color reproduction in a 4-color environment can be "spotty" at best. However, if you are regularly calibrating your monitor and use a reference for spot color printed in 4-color process, you can stay ahead of the game, and in some cases, ahead of your production department.
Let's take for instance our most recent product catalog, "A feast for the imagination," With the life-style imagery and product matching we attempted in this catalog, color could easily have come out posterized and/or flat on press.
Once our concept was sketched out and identified, we knew product shots, color themes and lifestyle images would play an integral role in the creation of the catalog. To avoid color issues on press, our photographer, art director, design firm, in-house designer and production team all worked on this piece using a PANTONE COLOR BRIDGE® to decide which spot colors could be achieved on a 4-co
lor print run and a huey™PRO calibrated monitor to ensure accurate color from capture to press.
Packages: (customized packages is also available)